02.03.2022
Welcome to our new website!
It's been business as usual for you when logged in of course but you will have seen some new data output functionality to coincide with this new outlook, with more to come.
This has always been the scale/key for our Performance Rankings:

Following an extensive database analysis, we can now turn your numbers (percentages of your game) into letters (as per the scale above, complete with plusses and minuses).
There will be seven levels that you can select from as follows: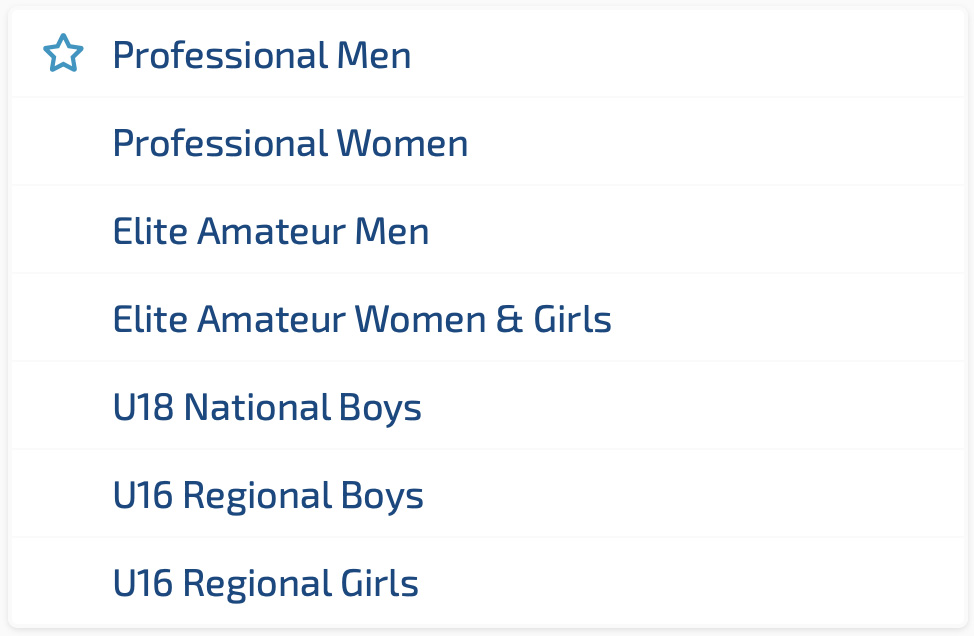 Professional Men – specifically the PGA Tour stats – has always been the default for Putts Gained but comparing a 16 year old girl or a scratch amateur to the best in the world isn't a like-for-like evaluation.
The PGA Tour average is zero whereas the elite amateur male average is almost one putt per round worse… assuming the amateur putts like he always does and the pro does too!
Only that there's no such thing as performing "averagely"… in 18 holes of golf. Averages are of great value for benchmarking and comparison purposes but even when we examine a whole season, we never see an "average golfer". Every golfer – including the very best in the world – has areas where they are above average and areas where they are below average. The key is to know what "average" actually is at every level of the game, for every area of the game.
This is precisely what we have been establishing over many years and have been sharing with our elite amateur and pro clients and coaches. Now is the time that we can share this online.
For example, our pro clients need to putt better than zero if they want to avoid their putting being flagged up as an area for focus! That might be unfair for our rookie pros and the guys and girls who aren't near the top tours yet as we do indeed see better standards (not just on the greens) the closer we get to the top of the world rankings… unsurprisingly. Once you turn pro however, it's a simple fact that you need to perform at a very high level to earn money in this game. It's a tough school and only the fittest survive!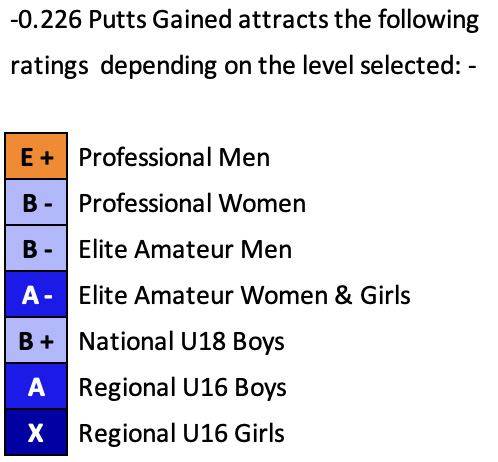 We can anticipate that most of the amateurs are going to regularly benchmark their own stats against what the pros are doing anyway and all the various levels will be "selectable" and interchangeable at any time, your level being your default once selected.
These are the putting stats from the last 7 years on the PGA Tour: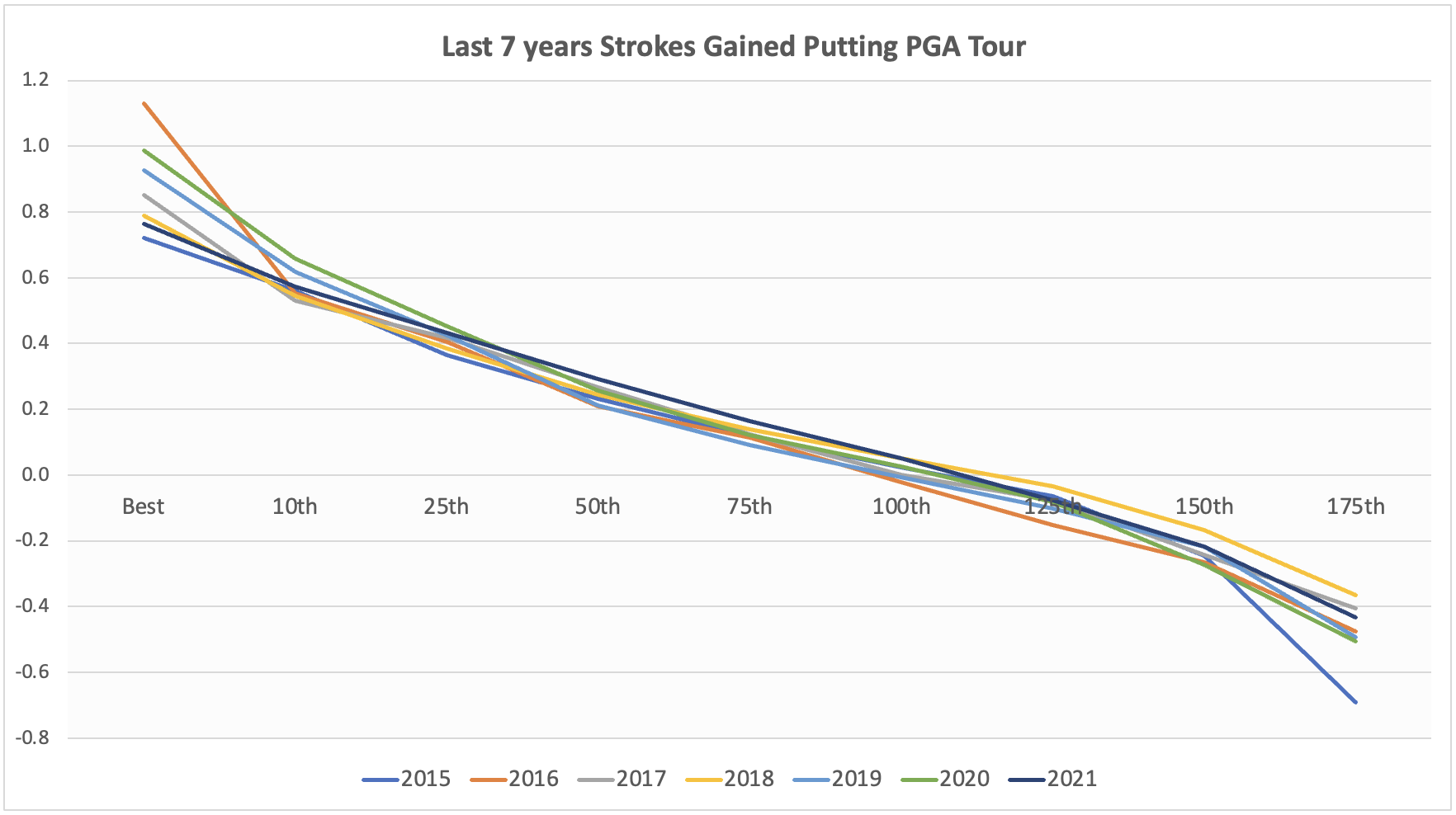 Of course we always see the outliers at the top and bottom of every data sample but between the 10th best and 150th best, there are pretty consistent lines.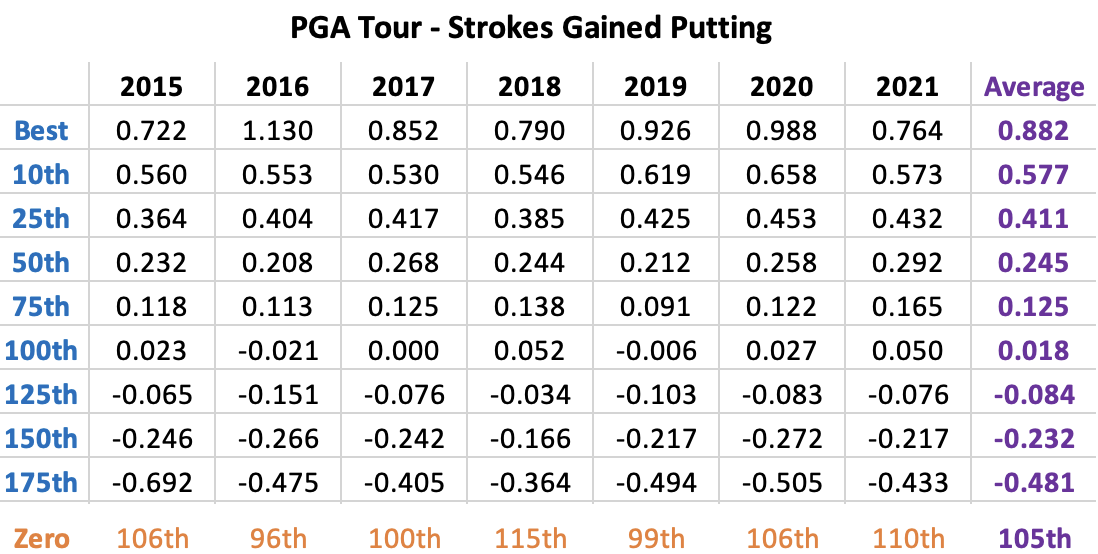 These numbers are extremely valuable for knowing how good or otherwise our putting actually is, during one tournament, a month, year-to-date (our default) or by any way you wish to analyse it.
Comparing yourself against yourself is the best use of data… with the proviso that you actually know what good, bad or average actually is, something that our seven levels will nail for you! Seeing performance trends over time in every category of the game isn't just useful for knowing what to work on, it's great for enhancing or cementing confidence when an area (or areas, plural) of your game is showing steady improvement and gets above average, particularly when well above average ☺
Despite the average driving distance getting progressively longer in the last few decades, golf hasn't changed over the centuries… or at least, the objective of the game and the objectives of the individual shot types within it that make up the scorecard, have never changed.
How we should measure golf won't change either, as long as we are asking the right questions at the start and capturing all the data that we need to get good and meaningful feedback. We thank our clients for their continuing support and enthusiasm and we know that you will enjoy the additional data output functionality just released and soon to come.
Have a wonderful 2022 both on and off the course.
Graeme Leslie
Golf Data Lab